Nutritious Meals and Snacks
Creative Corner participates in the Federal Program (CACFP) and serves nutritious meals and snacks.  Learn More…
Save
Save
| My Plate Tip Sheets | English | Espanol |
| --- | --- | --- |
| MyPlate, MyWins Tips: Making Family Meals | English | Espanol |
| 10 Tips: What's Cooking? USDA Mixing Bowl | English | |
| MyPlate, MyWins Tips: Healthy Eating Solutions for Everyday Life | English | |
| 10 Tips: Food Safety Tips for Preschoolers | English | |
| 10 Tips: Build Healthy Mealtime Habits | English | |
| 10 Tips: Enjoy Foods from Many Cultures | English | Espanol |
| 10 Tips: Be an Active Family | English | Espanol |
| 10 Tips: MyPlate Snack Tips for Parents | English | Espanol |
| 10 Tips: Make Celebrations Fun, Healthy, and Active | English | Espanol |
| 10 Tips: Cut Back on Your Kid's Sweet Treats | English | Espanol |
| 10 Tips: Be a Healthy Role Model for Children | English | Espanol |
| 10 Tips: Kid-friendly Veggies and Fruits | English | Espanol |
Frequently Asked Questions
What are your hours?
Monday through Friday 6:30 AM to 6:00 PM
What Holidays are Observed?
Achievers Child Development Center observes the following holidays.  Our center will be closed.
New Years' Day
Good Friday
Memorial Day
Forth of July
Labor Day
Thanksgiving Day
Day after Thanksgiving
Christmas Eve (half day close early)
Christmas Day
**Any holiday that falls on Saturday or Sunday will be observed either on that Friday before or the Monday after the holiday.
State and Local Resource Links
(Add your state and local links here)
Choosing a Child Care Provider
Creative Corner Child Care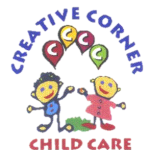 Save
Quality Child Care – Best Practices in Action
Alex the Bear Goes to Child Care

Going to child care for the first time or entering a new child care setting can be a daunting experience for both children and parents. Alex the Bear seeks to make the transition exciting, enjoyable and a lot more fun! Join Alex as he prepares for his first adventure in child care. Provided By:  Child Care Aware – A Project of the Office of Child Care
Caregiver to Child Ratios

Learn more about the recommended ratio guidelines for caregivers and children in quality child care. The lower the ratio, the more one-on-one attention each child may receive. Provided By:  Child Care Aware – A Project of the Office of Child Care
Health & Safety

Health and safety measures are important in any child care facility. Child care programs should have plans and procedures in place to keep children safe from illness and injury. Provided By:  Child Care Aware – A Project of the Office of Child Care
Caregiver Interaction

Caregiver interaction is important for several reasons. A close level of caregiver supervision helps protect children from injury. Engaging children in activities and conversations promotes learning and improves language skills. Provided By:  Child Care Aware – A Project of the Office of Child Care
Activities

Daily, scheduled activities provided for children in child care and early education programs offer opportunities for children to develop, practice skills and learn. Provided By:  Child Care Aware – A Project of the Office of Child Care
Training & Education

Child development training for child care staff helps ensure quality programs for children. Child care providers should also receive training on a variety of health and safety topics. Provided By:  Child Care Aware – A Project of the Office of Child Care